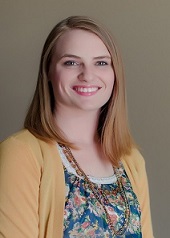 Katelyn
Baker
Administrative Assistant
Katelyn Baker has nearly a decade of experience with LPL Financial as an administrative assistant. Her organization skills and attention to detail make her an asset to clients.
Katelyn is a graduate of Washington High School and earned a Bachelor of Arts degree in Actuarial Science from Maryville University of St. Louis. She is an avid learner and is active in continuing her education, both personally and professionally.
Katelyn and her husband, Alex, are raising their family in Washington and can often be found attending local downtown events. They are members of the Jaycees and Immanuel Lutheran Church. Katelyn enjoys live music and loves to cook.